REVIEW: 'ONCE A YEAR ON BLACKPOOL SANDS' – THE SPY IN THE STALLS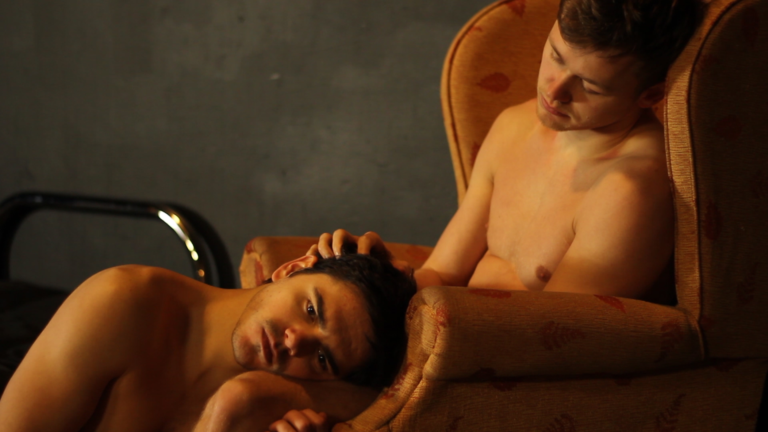 ★★★★
In 1950s England six people meet under the roof of Gladys' Bed and Breakfast in Blackpool for a week that is going to be a turning point for everyone. While Gladys herself struggles with both her mother and her daughter, Mr Elbridge, one of their guests is gathering the courage to leave the house in drag for the first time and a young gay couple has to figure out where their relationship will lead.
Although the play mainly focuses on Eddy and Tommy, it explores a multitude of themes, centring around the characters' sexuality, their fears and dreams. While the individual narrative strands develop, we realise that nothing is at it seems to be in the beginning. For some, the escape from everyday life unearths scars from the past, for others it is a chance to escape fears and inhibitions.
Although shrill at times, the play tries to stay realistic in its depiction of life in the fifties, staying away from nostalgia and portraying both the mental and societal oppression the LGBT community had to endure. While there are some issues with the smooth transition of light changes and video clips, the play shines through its acting.
Wendy Laurence James and Linda Clark in particular mesmerise with their funny, fast-paced and punchy dialogue while Macaulay Cooper convincingly portrays his character's ambivalence between the excitement of his first love and the shame of being gay in a society where his sexuality is illegal.
The play merges relevant topical themes with comedy, jumping between humorous wit and tense, serious dialogue, constantly evolving its central discussion of small-mindedness versus the extraordinary, adventure versus belonging.
Although Karlton Parris' script is certainly a strong point of the play, there are times where slapstick seems to overtake the normally remarkable balance between comedy and serious exploration. Nevertheless, Once a Year on Blackpool Sands is very good entertainment and has a clear message at the end, appealing to pride and acceptance of the other.
At the Bread & Roses Theatre
Reviewed by Laura Thorn
Photography by Tom Williams
Originally published on The Spy In The Stalls: http://thespyinthestalls.com/2018/06/once-a-year-on-blackpool-sands/