UPDATE: "ONCE A YEAR ON BLACKPOOL SANDS" - CORONATION STREET STARS JOIN THE CAST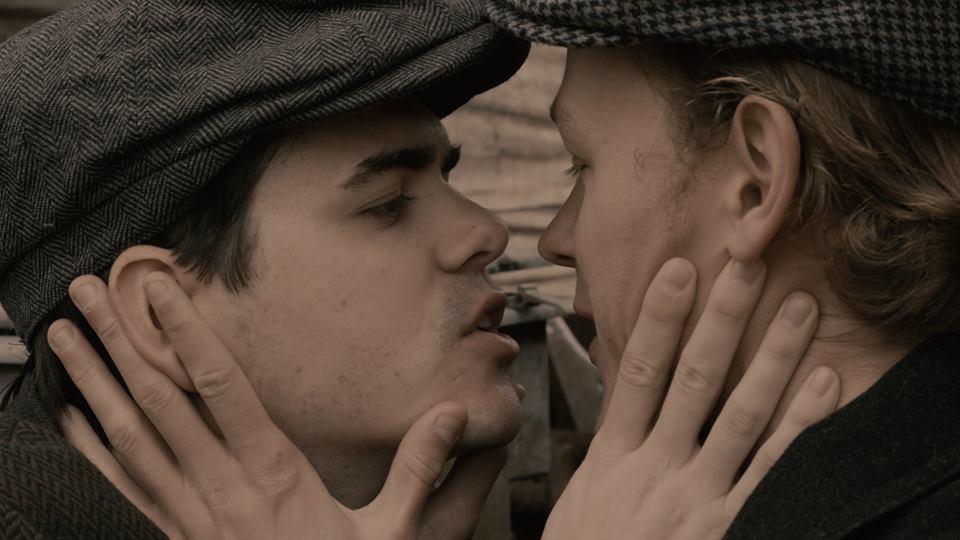 Award-wining LGBTQ play Once A Year on Blackpool Sands, about the real-life illegal love affair between two Yorkshire miners, has welcomed one of Corrie's fav couples for the film version. 
Corrie couple Steven Arnold (Ashley Peacock) and Julia Haworth (Claire Peacock) have joined Kyle Brookes (Eddy Corkhill); Macaulay Cooper (Tommy Price); Dominic McCavish as Phyllis (Mr Elbridge), W
endy Laurence James (Gladys), M
ollie Jones (Maureen)
and
Linda Clark (Red Ethel).
Once A Year on Blackpool Sands, by Cheshire-based Karlton Parris, won the Canal St Online Pick of the Fringe award at the GMFringe awards last year.
After playing Three Minute Theatre and Salford Arts Theatre, as part of Greater Manchester Fringe 2018 - they went on to a sell-out off-Broadway run at the Davenport Theatre on West 45th Street, New York.
Set in Blackpool 1953, before homosexuality was legal in the UK, this real-life gritty Northern LGBTQ comedy focuses Eddy and Tommy, as they head to Blackpool for their annual wakes week holiday.
Writer Karlton met the real-life Eddy and Tommy in a bar in Greece 30 years ago and heard their powerful, enthralling, inspirational, and funny, true story.
McCauley, who studied at Arden School of Theatre in Manchester said: "This holiday on Mykonos was one last hurrah for two lovers, who were both ill from AIDs. Tommy died in Eddy's arms. They'd been best friends from school and, later that year, Eddy also died."
He added: "When I was first offered the role of Tommy Price my first reaction was I need to get this right... I have no historic reference point other than Karlton's account of a story told to him 30 years ago. 
"However the one tangible thing that shines through the stage play and film script is just how much these two young men loved each other, in a time when to do so was to risk it all."
Linda said: "The story they told Karlton that evening was full of Northern humour. Three generations of funny women, a brave transvestite, and a gay love story that soared the heights."
While filming in Greater Manchester, Blackpool and all over Easter weekend in Bradford, production company Baby Dog Films are running a crowd funding appeal, to help get the film finished and recreating the walk from North to South Pier in Blackpool in 1953.
I Walk with Phyllis walks will take place in Manchester, London, New York and Los Angeles. The first starts in Leeds on Thursday 28 April at 4pm from the Freedom Centre. For more details https://www.babydogfilms.co.uk

Visit the appeal page here: indiegogo.com/projects/once-a-year-on-blackpool-sands-a-true-lgbt-film
Greater Manchester Fringe 1-31 July 2019 is an open access arts festival. Want to take part? Apply by Friday 26 to get in our brochure. Tickets go on sale on Wednesday 1 May. For more details visit greatermanchesterfringe.co.uk or email gmfringe@gmail.com. New writers, performers and ideas for shows welcome.

Flashback to when Stephen and Julia as Ashley and Claire Peacock in Coronation Street...
Article originally posted by Manchester Fringe: https://greater-manchester-fringe.blogspot.com/2019/03/coronation-street-stars-join-once-year.html?m=1